Sponsored by:

Inspired Woman is more than a magazine; it's a platform to connect women and help them experience what's possible when we celebrate, encourage, and empower each other. On September 6-7, 2018, that experience will be elevated at the first-ever ELEVATE conference in beautiful Medora, North Dakota. The ELEVATE conference will gather women from all walks of life to connect and be elevated in their purpose, influence, and skills. Women who attend the conference will hear from speakers who are highly-trained in being mentally strong, developing their circles of influence, and cultivating better relationships.
Register Now
Registration is now closed.
Schedule
Speakers
Become A Sponsor
Thursday, September 6
10:00-11:00 a.m.(MDT*)
Registration & Lunch: Life Skills Center
11:15 a.m.
Welcome & Invocation
11:30 a.m.
Keynote Speaker: Dr. Cindra Kamphoff

"Top 10 Practices of Female Game-Changers"

Sponsored by Century 21 Morrison Realty

1:00-1:30 p.m.
Coffee Break
1:30-2:00 p.m.
Announcements & Door Prizes 
2:00:-2:45 p.m.
Speaker: Noreen Keesey, Thresholds, LLC

"Elevate Your Success"
Sponsored by Sanford Health

2:45-3:00 p.m.
Snack Break

Sponsored by CommonGround ND

3:00-3:45 p.m.
Speaker: Jeanne Masseth, Legacy Talent Development

"Uplevel & Elevate Your Five"

Sponsored by Pucklich Chevrolet

4:o0 p.m.
Check-in: Elkhorn Quarters
4:15-5:30 p.m.
Hiking or other options (shopping, rest) 
6:00-6:45 p.m.
Social with cash bar/light snack: Townsquare Patio
6:45-7:30 p.m.
Dinner: Townsquare Showhall
7:30-9:00 p.m.
Scholarship Fundraiser: Townsquare Showhall

Help us build the Inspired Woman scholarship fund! We will give our first scholarship to a journalism student in spring 2019. This event is a fun, game show style fundraiser

Sponsored by Cottingham Insurance

Entertainment by The Cashman Auctionisters

Sponsored by Pelican Health
Friday, September 7
6:30 a.m.
Yoga (optional): Rough Riders Hotel Conference Room
$8 per person
7:00 a.m.
Bible Study (optional): Life Skills Center
7:30 a.m.
Bible Study (optional): Life Skills Center
8:00 a.m.
Checkout
7:30-8:30 a.m.
Breakfast: Life Skills Center
8:45-9:45
Speaker: Melanie Carvell

"Mindfulness, Meditation, and the Chemistry of Kindness"

Sponsored by Schafer Financial, Inc.

9:45-10:00
Break
10:00-11:30
Covergirl panel discussion

Hear from five of our cover girls from the past two years.

Sponsored by Basin Electric Cooperative

11:30-12:00
Closing, Door Prizes, Announcements, Benediction
*All times are Mountain Time**Schedule subject to change.
Keynote Speaker: Dr. Cindra Kamphoff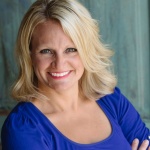 Dr. Cindra Kamphoff will be the keynote speaker. Dr. Kamphoff is a doctor of psychology and works as a high performance coach. She has trained countless athletes and teams (pro and semi-pro), but works with people in all professions, focusing on high performance principles to help them master mental strategies to reach their best more often.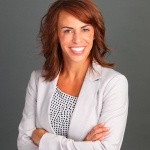 Jeanne Masseth is the founder of Legacy Talent Development, and a professionally certified a facilitator, consultant, and trainer in the field of human resources. At Legacy Talent Development, she specializes in creating high-impact mentoring programs and leadership think tanks that accelerate both business and professional growth. As a life-long learner and thought leader Jeanne enjoys sharing talent best practices/trends with her clients. Jeanne is professionally certified as a facilitator, consultant, and trainer in addition to maintaining SPHR and SHRM-SCP designations. During her free time Jeanne can be found cheering on children's activities, traveling, running and relaxing on the Missouri River.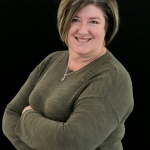 Noreen Keesey is the founder of  Thresholds, LLC, a company that specializes in assessment based training and coaching to facilitate personal fulfillment and professional success. She earned a Bachelor of Science degree from the University of North Dakota and is a graduate of CoachU. Noreen is a Myers Briggs Type Indicator (MBTI) Master Practitioner, a Gallup Certified CliftonStrengths Coach, and holds certifications in several other training programs and methodologies. Noreen is a retired Veteran with over 27 years of military service. It was in the military that Noreen developed a passion for leadership and team development.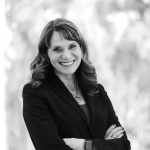 Melanie Carvell is a physical therapist, a professional health and wellbeing speaker, and a worksite wellness consultant. She is also the author of Running with the Antelope: Life, Fitness and Grit on the Northern Plains.Melanie was the Director of Sanford Health's Women's Health Center for over 25 years. During that time, she was the director of many community events including the Great American Bike Race for Cerebral Palsy (GABR) and the Breast Cancer Walk/Run. In 2016 Melanie was chosen as the Manager of the Year for Sanford Health and was just recently named one of the state's "Leading Ladies" by the North Dakota Women's Center for Technology and Business. Melanie is an accomplished triathlete who is a six-time All American, representing USA Triathlon on eight World Championship teams and winning a bronze medal in Germany in 1999. She has trained at the U.S. Olympic Training Center with the national cycling team, was named North Dakota's Sportscasters/Sportswriters Athlete of the Year, chosen as the North Dakota Prairie Rose State Games Athlete of the Year, and received the "Picture of Health" award from the State of North Dakota as the top leader in women's health. Melanie's goal has always been to inspire and help others on their journey to a healthier lifestyle.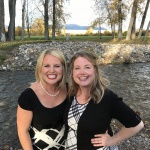 The Cashman Auctionisters, Katie (Cashman) Fitzsimmons and Missy Cashman are up in Bismarck, North Dakota, landing in the fourth generation of a family business: Cashman Nursery and Landscaping. Though they both enjoyed working for the business, they each meandered onto paths that led away from selling trees, shrubs, and sod. Years later, Missy witnessed a spectacular female auctioneer in action at a fundraiser and thought to herself, "the only thing better than one fantastic female auctioneer on that stage would be TWO!" She called Katie and the planning began. Maybe working in sales wasn't too far off the mark after all. Thus, The Cashman Auctionisters were born. These auctioneering sisters charm and wow their audiences all while relieving the fundraising stress of their clients. Since September 2016, The Auctionisters have sold at 23 charitable events raising $829,125 for great causes. In addition to auctioneering, both sisters work as emcees and facilitators and have appeared at over two dozen events in the last two years. With these sisters living 560 miles apart, it can be tough to work the same events, but working alone helps them appreciate how much fun it is to work together. When they are not on stage, Missy works as a morning TV show anchor, DJ, emcee, wedding officiant, and snowboarding instructor in Bozeman, Montana. Katie serves as the Director for Student Affairs for the North Dakota University System in Bismarck, is a wife to Owen, and a mom to Maggie (3) and Connor (1). They both love the outdoors, spending time with family and friends, and supporting inspiring endeavors and great causes.
Cover Girl Panel: More info coming soon! You don't want to miss this!
We have selected speakers and presenters whose messages align with and elevate the pillars of our mission: "to celebrate, encourage, empower, educate, and entertain women." Your partnership will help us make this happen. Thank you for considering becoming a sponsor. We look forward to visiting with you more about the opportunities and benefits available to you. Give us a call or an email and we'll share all the sponsorship details with you!
Marci: 701-400-8988
Jody: 701-220-2864
Thanks to our partners, sponsors, and supporters for making the ELEVATE Conference a reality!
Partners
Platinum Sponsor

Gold Sponsors

Silver Sponsors
Bronze Sponsors